This summer, Malaysia is the ideal destination to travel to if you want to experience life underwater.
The nation's tropical islands, which are surrounded by pristine waters and white sand beaches, are well-liked by snorkelers who enjoy diving into stunning reefs.
Here are the top locations in Malaysia where you can go snorkelling and experience the stunning underwater environment.
Sipadan Island
Sipadan Island, one of Malaysia's stunning islands, is situated in the Celebes Sea.
Sipadan Island was created by living corals growing on top of a volcanic seamount, rising 600 metres above the ocean floor.
The picturesque paradise is renowned for the marine life's exceptional diversity.
Beautiful living corals and aquatic animals like hawksbill turtles, green turtles, barracudas, and big-eye trevallies may be found in the water body.
Don't forget to check out the stunning Turtle Tomb, which is a limestone tunnel beneath the ocean where you can swim among turtles and parrotfish.
You might choose to stay in a dive resort for added convenience if you intend to stay here for more than a day. Don't forget to carry Biore UV Perfect Milk sunscreen as well so you can shield yourself from the sun.
For More Info : Malaysia Visa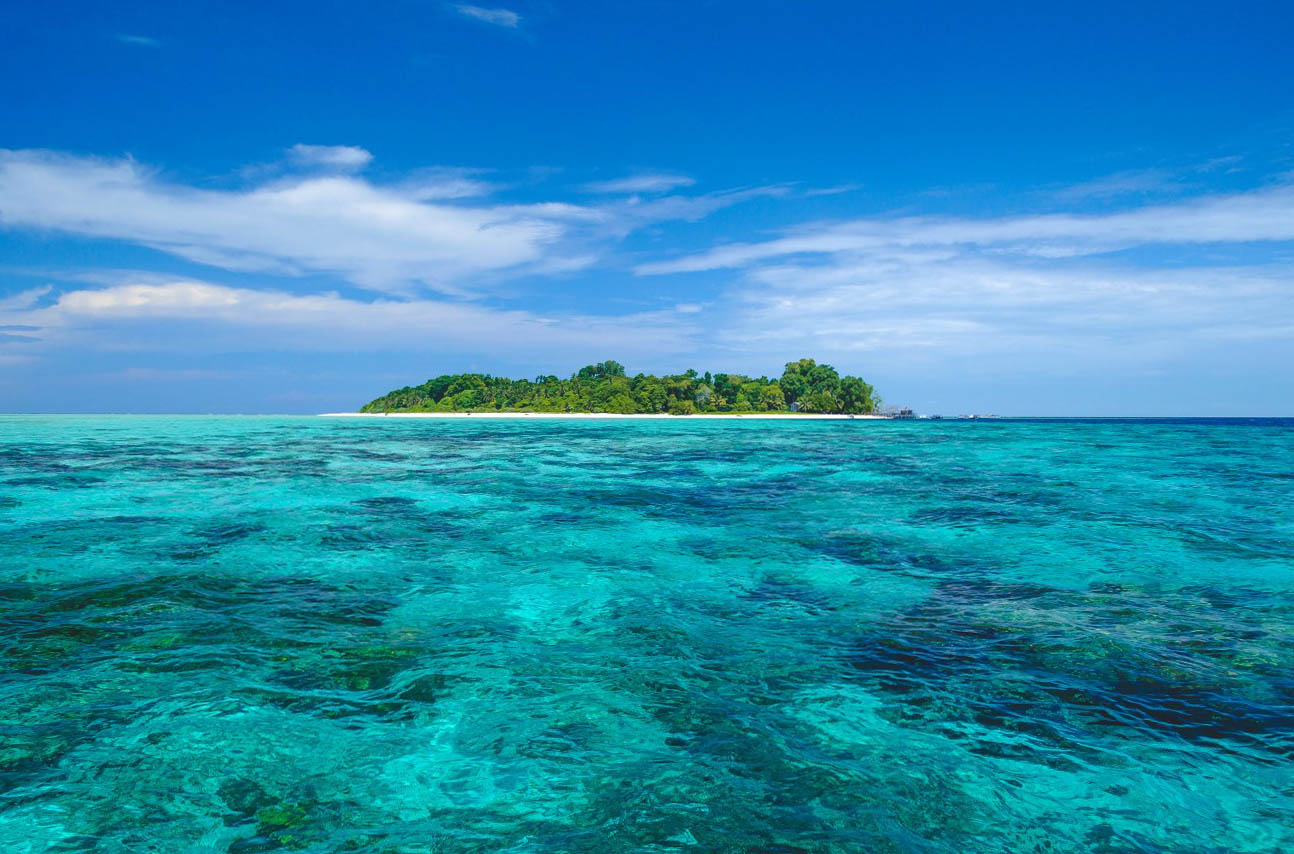 Redang Island
Redang Island, which is a part of Terengganu's Kuala Nerus District, is renowned for its snow-white beaches and crystal-clear waters.
There are numerous diving opportunities for shallow-water swimming and snorkelling on the island, which is home to a marine sanctuary area.
The local triggerfish, sergeant majors, parrotfish, stingray, and even blacktip sharks call the waters home.
Your underwater experience here will be one you'll never forget because to the rich aquatic life.
If you like to swim with the marine life, don't forget to bring your action camera so you can record the amazing moment.
Travelers can go snorkelling at any of the resorts on Redang Island.
Tour guides will lead you on island exploration and help you with your snorkelling excursions.The Pasir Chagar Hutang, Pasir Panjang, and Tanjung Mak Catik are some of the best snorkelling beaches in this area.
Apply Malaysia Visa Today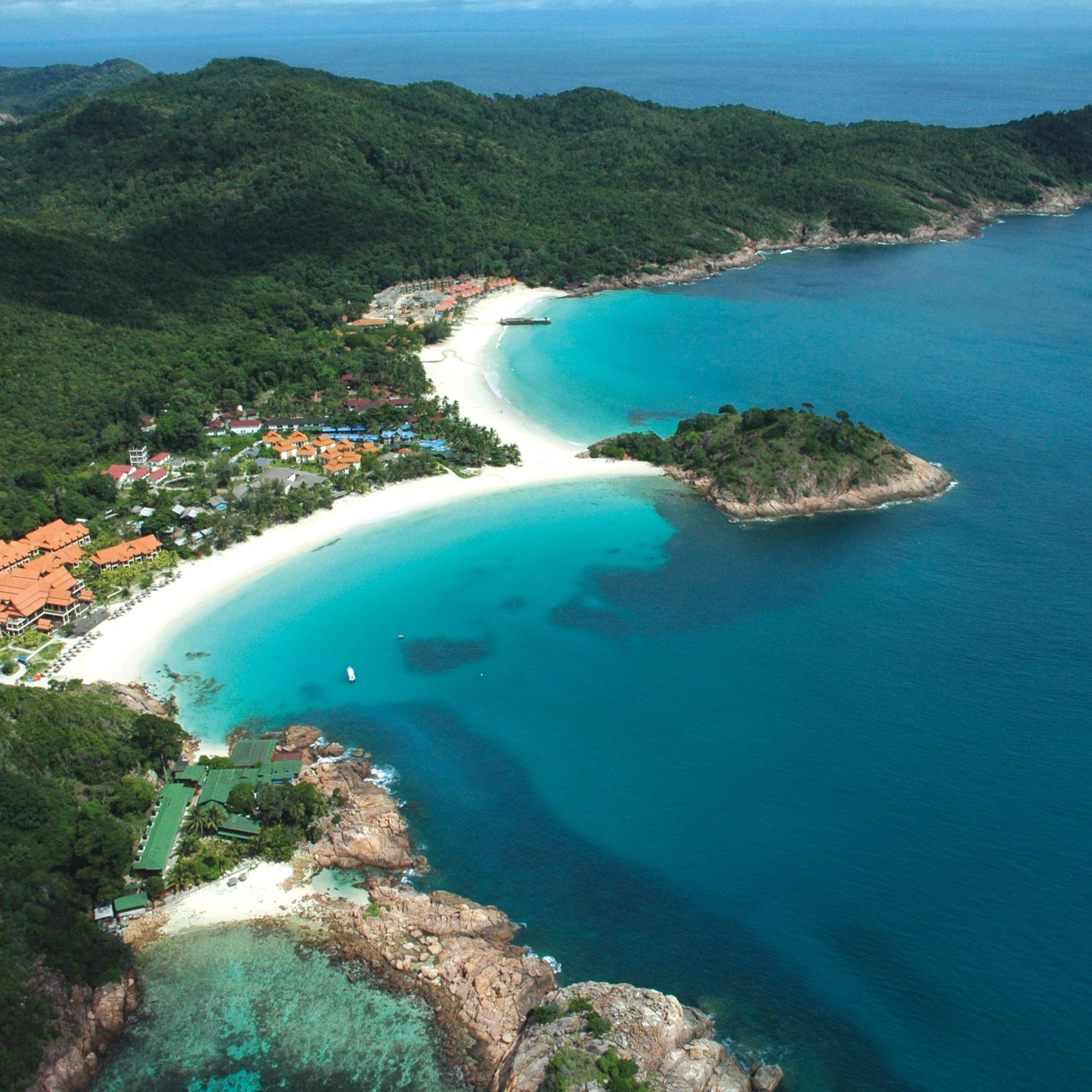 Tioman Island
The stunning Tioman Island is only 56 kilometres off the Pahang coast.
Tioman Island, with its softly textured white beaches and crystal-clear waters, is a snorkelling enthusiast's delight.
In the past, this island served as a monsoon refuge for pirates, fishermen, merchant ships, and navy vessels.
And now, this picturesque nature preserve is a magnificent destination for anyone seeking a laid-back atmosphere surrounded by mountains and crystal-clear lakes.
A variety of marine life and even spectacular corals can be found in these waters.
Many different water species, including enormous map puffers, enormous moray eels, lionfish, bump head parrotfish, and sweetlips, can be seen when snorkelling here.
Since Tioman Island is surrounded by shallow reefs, you may explore the amazing view of corals and marine life without taking a boat out into the water.
Monkey Beach, Paya Beach, and Juara Beach are a few of the well-known beaches with the best diving locations.
Need Help For Malaysia Visa ?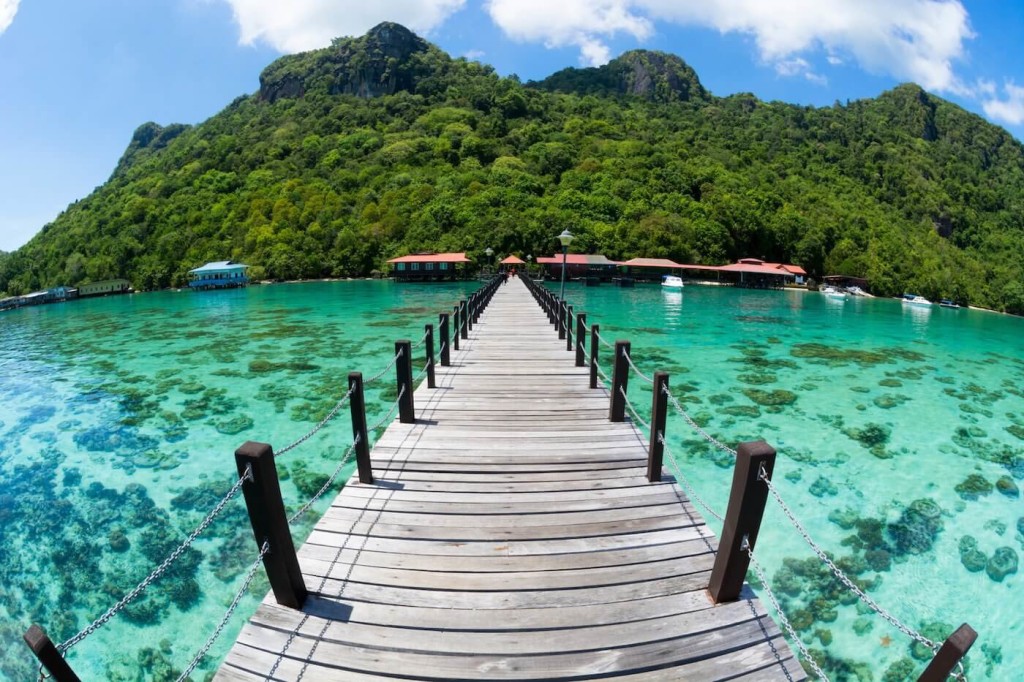 Langkawi Island
If you haven't gone snorkelling on Langkawi Island, you can't claim to have been there.
One of Malaysia's top snorkelling spots is Langkawi Island, which is encircled by the Andaman Sea's blue waters.
You should go to Datai Bay Beach and Tanjung Rhu Beach, two of Langkawi's beaches, for the most breathtaking snorkelling chances.
The waters are renowned for being home to rare rabbitfish, butterflyfish, pink anemonefish, and newborn sharks with black tips.
Additionally, you'll get the chance to swim alongside bigger marine animals including snappers, moray eels, and enormous groupers.
Since Datai Bay Beach is a private beach, we advise booking a stay at either the Andaman Resort or the Datai Resort if you intend to snorkel there.
Make the most of your holiday by taking boat journeys to Pulau Payer Marine Park and Pulau Dangli Beach if you want to discover other things besides snorkelling.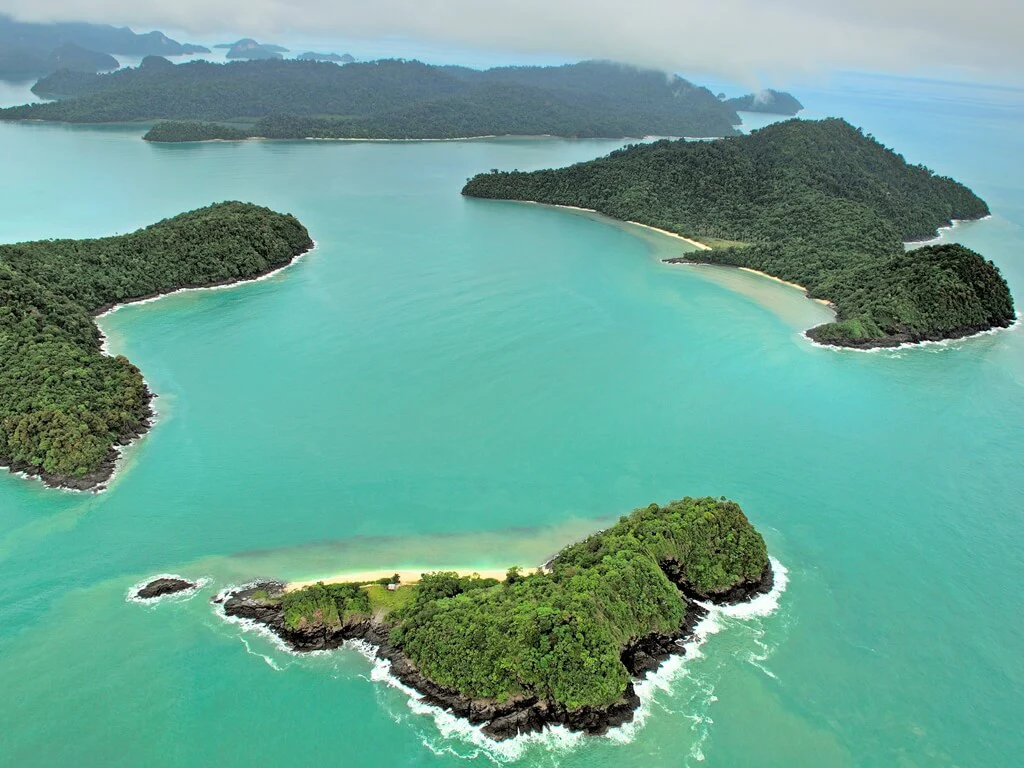 Perhentian Islands
Perhentian Kecil and Perhentian Besar are the two islands that make up the Perhentian Islands.
The islands, which are 20 kilometres northeast of Malaysia's coast, are renowned for their smooth sands and clear waters.
You may come across titan triggerfish, needlefish, four-dotted stingrays, clownfish, yellow boxfish, and schools of parrotfish when exploring the marine life in this area.
One of the few suggested islands for learning to dive is the Perhentian Islands.
If you're a beginner, we advise enrolling in the PADI Open Water Diver course at Anti-Gravity Divers Dive School.
You'll be led by qualified teachers as you discover the lovely underwater world and its native corals.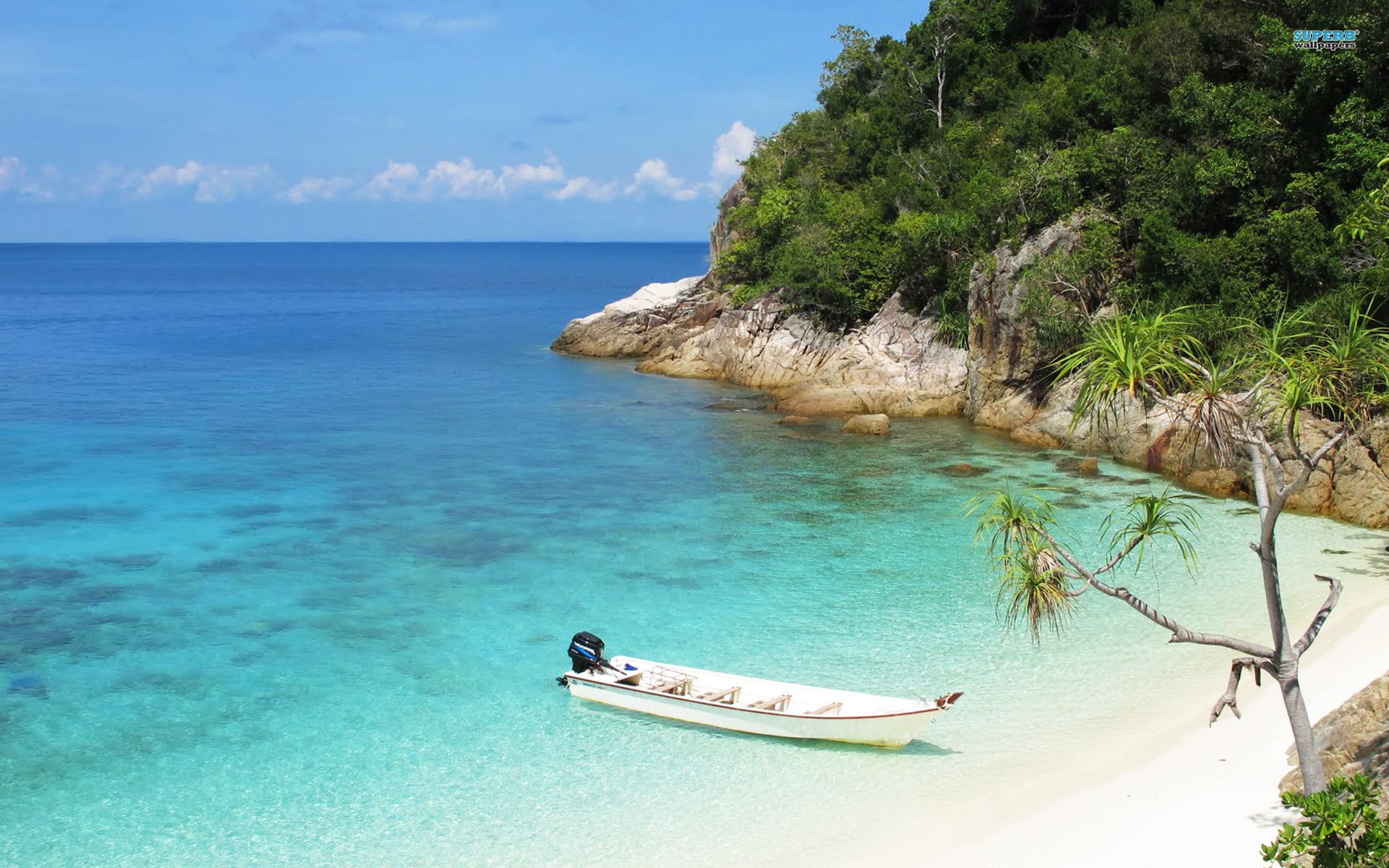 To see the pristine waters and white sand beaches, you don't need to fork over money for pricey tours.
In actuality, snorkelling in some of Malaysia's top locations will be the best experience of your life.
Check out the locations listed above if you're thinking of taking a calm island vacation.
So prepare to leave by packing your things!